02 Dec

Commercial League received a Class A investment certificate for 'Mama and I' in Pleven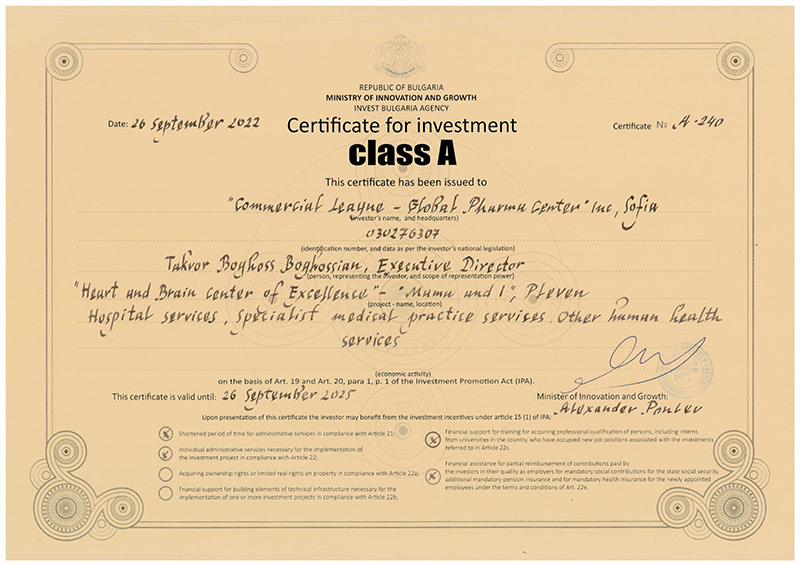 Commercial League – Global Pharmacy Center received a Class "A" investment certificate for 'Mama and I' – the new hospital wing in the 'Heart and Brain' Center of Medical Excellence in Pleven. The Bulgarian Investment Agency (BIA), as an executive agency under the Ministry of Innovation and Growth, honours the most significant projects in Bulgaria.
In addition to the paediatrics and neonatology departments, including a paediatric intensive care unit, the new hospital campus (with over 200 beds) also includes urology, gastroenterology, rheumatology, haemodialysis, endocrinology and reception rooms.