22 Jan

Tihomir Kamenov attended yesterday the official opening ceremony of the World Economic Forum in Davos. The forum starts with its principal work today.

The Chairman of the company group of Commercial League will take part in more than 80 discussions, round tables, ideas labs and seminars during the four days of the forum.

The World Economic Forum in Davos has been the catalyst for global initiatives, historic shifts, industry breakthroughs, economic ideas, and tens of thousands of projects and collaborations. The Forum creates impact by gathering leaders from business, government, international organizations, academia, civil society and youth to work together to drive positive change. The Forum strategy is simple and effective: Bring together the most relevant leaders from all sectors of global society, and identify the best ways to address the world's most significant challenges. And that has been working for more than 50 years.

Globalisation, populism and Brexit are among the issues at the World Economic Forum.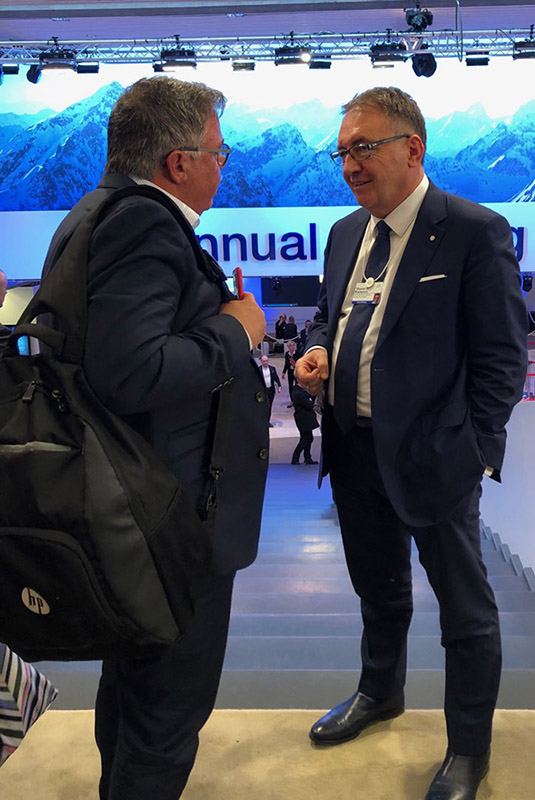 In the picture: Tihomir Kamenov in conversation with Dion Weisler, President and CEO, HP Inc.