30 Jan

Good order in the public finances is fundamental for the Entrepreneurship as art and religion

On the final day of the 48th World Economic Forum, it remains a place for sharing ideas and discussion of strategies for the development of the world economic.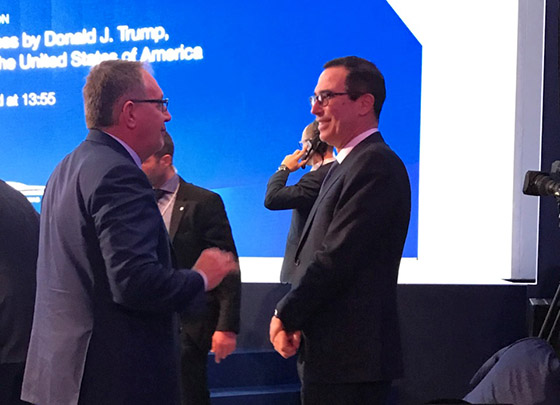 The future of the dollar depends not only on the economy of the United States, but also on the public finances management. Steven Mnuchin, US Treasury Secretary in the President Trump's delegation, in a conversation with Tihomir Kamenov.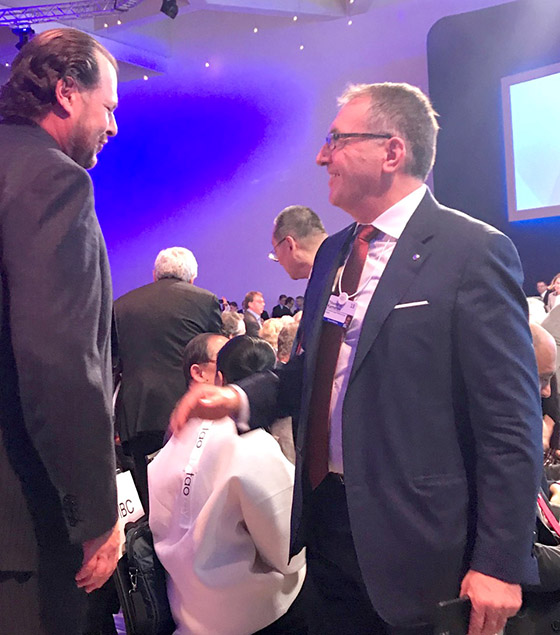 Entrepreneurship is art and religion: Tihomir Kamenov and Marc Benioff, CEO and president of Salesforce, a world leader in the field of computer technology and the cloud service market.
This year, over 3000 participants from 108 countries took part in more than 400 different sessions. А record number of public figures – 340, including more than 70 Heads of State and Government, 500 concerns and 45 leaders of international organisations, discussed global themes.