31 Mar

Commercial League's Heart and Brain Center of Excellence in Pleven obtained the class "A" investments certificate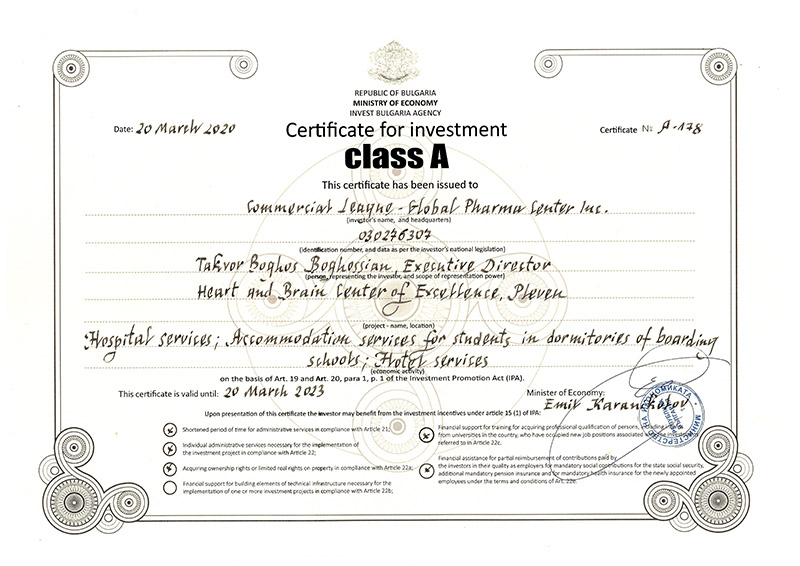 Commercial League Global Pharma Center was granted a class "A" investment certificate by the InvestBulgaria Agency – directly reporting to the Bulgarian Ministry of Economics. The project envisages the expansion of the existing Heart and Brain Center of Excellence in Pleven by building a new hospital wing for oncological diseases. The capacity of the already existing clinics and departments will be additionally increased while preserving the current structure.
Furthermore, the investor plans to build a student campus offering excellent conditions for study and accommodation for students at the Medical University of Pleven who are specializing at the Heart and Brain Hospital. A state-of-the-art rehabilitation and care center as well as a small hotel for relatives and patients will be constructed.
The implementation of the investment project, while creating new jobs, will also have a strong focus on scientific research in the field of human medicine. R&D remains a longstanding priority for Commercial League – covering a wide range of therapeutic areas, including oncology, studies of human genome, as well as clinical trials.