31 Jan

Commercial League was granted the class "A" investments certificate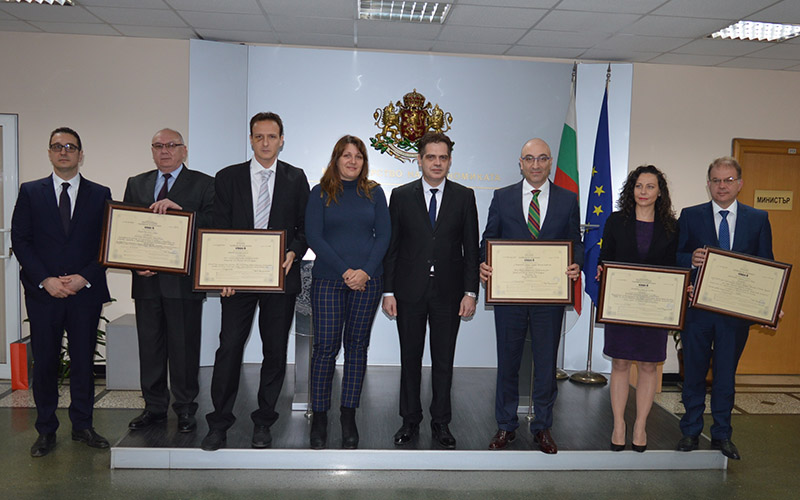 Takvor Boghossian, CEO of Commercial League-Global Pharma Centre, was granted the class "A" investments certificate for construction of "Heart and Brain" multiprofile centre of excellence for active treatment in the city of Burgas. The project was praised personally by the vice-minister of Economics Lachezar Borissov at the special ceremony.
The centre is projected to be completed by 2023 and consist of a medical centre, pharmacy and a multiprofile hospital for active treatment with 13 departments, providing over 270 hospital beds. Furthermore, the investment project will create over 200 jobs and promote scientific research and development in the areas of human medicine.
Scientific research are a long-term priority for Commercial League. Significant expansions are envisaged in an ample range of therapeutic fields including studies of human gene through diagnostic and clinic examination of owned original combo products for treatment of cardiovascular diseases, diabetes, etc.
The ceremony was attended by Stamen Yanev – director of the Bulgarian Agency of Investments and Antoaneta Bares – director of National Company Industrial Zones. Prime-minister Borissov noted the positive tendency of growth in the number and scale of the projects realised in the country by both foreign and local companies – evidence of favorable business climate. His statements also imply endeavours towards extra stimulus for the investors.