14 Dec

Commercial League was awarded with the 2017 Investor of the year prize for the Heart & Brain Hospital in Pleven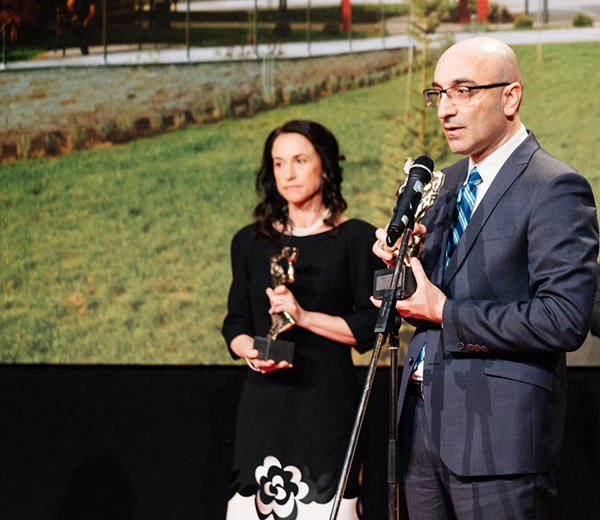 The prestigious prize "Building of the year 2017" was handed over to the Executive Director of Commercial League during an official ceremony on 14 December 2017
More than 500 construction and investment professionals, leading investors, construction companies, architects, engineers, consultants, representatives of the state and local authorities participated in the official ceremony of the 16th edition of the National Contest.
The newly built and renovated buildings that took part in the competition were more than 60 from all over the country, divided into 13 categories, plus an additional audience award. All projects were judged by a 32-member jury composed of prominent professionals in construction, architecture, culture and business, and chaired by Denitsa Nikolova, Minister of Regional Development.
You can read more about the ceremony here.