03 Dec

Commercial League is Investor of the Year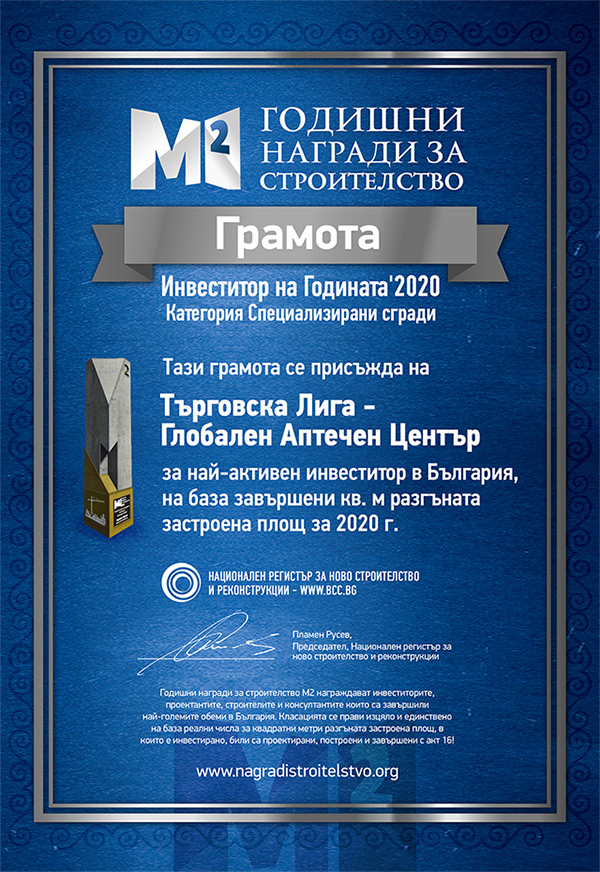 On the eve of its 30th anniversary, Commercial League – Global Pharmacy Center was distinguished as Investor of the Year in the Special Purpose Buildings cathegory at the annual M2 Construction Awards. The accolade is based on completed square meters of floor space in 2020 and identifies Commercial League as the most active investor in Bulgaria.
The annual construction awards are given to investors, designers, builders and consultants who completed the largest projects in Bulgaria during the year.