31 Oct

A new hospital in Kardzhali invested by Commercial League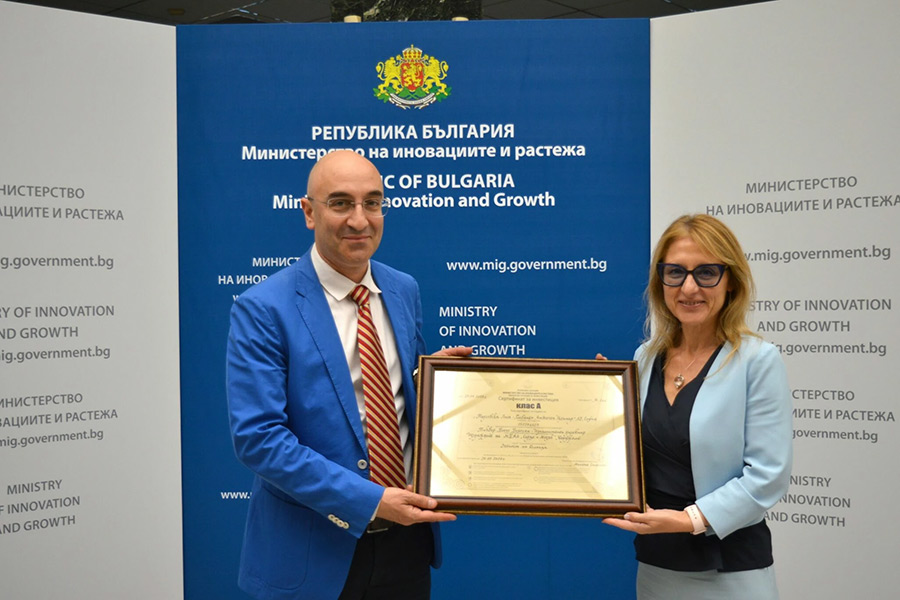 Ministry of Innovation and Growth: 'Commercial League is a long-standing investor in the development of Bulgarian healthcare and a national leader in high-tech medical care'
Although the regular government has not restored the incentives for large investment projects cancelled by the caretaker government – financial measures to promote human healthcare activities (under the Regulations for the implementation of the investment promotion law), the national leader in healthcare and large socially responsible investor Commercial League continues to build modern hospitals including in remote areas of the country. The implementation of the projects improves access to state-of-the-art health care and specialised medical care for all patients and statutory health insurance holders across the country. Investment in training and continuing education of doctors and health care professionals, provision of high-tech equipment and a comprehensive environment for staff development under equitable and encouraging management will certainly reduce record total and infant mortality and significantly mitigate demographic degradation. Bulgaria, with young, talented and motivated doctors with high qualifications and practicing the most humane profession in new, modern hospitals will certainly become a modern European country, attractive for investment and technology transfer.
At a special ceremony, the Minister of Innovation and Growth Milena Stoycheva awarded 'Commercial League – Global Pharmacy Center' JSC with a Class "A" certificate for the construction of a center of clinical excellence in Kardzhali. The company's project is worth at least BGN 15 million and provides for the creation of 350 new jobs. The certificate was received by CEO Takvor Boghossian. The ceremony was also attended by the Executive Director of the Bulgarian Investment Agency Mila Nenova.
Mr. Boghossian noted that all the implemented projects of the investor, for which the company holds Class "A" investment certificates, aroused the great admiration of patients and the medical community, especially the first in 55 years specially newly built clinic for maternal and child health 'Mama and I' in the town of Pleven.
"Investing in innovation in the health sector can turn the perception of healthcare in our country around – from being about problems to being about opportunities. Innovation is the key to changing healthcare in our country," Minister Stoycheva said during the award ceremony.